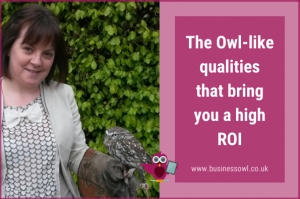 Have you looked to outsource work before and been overwhelmed by the number of Virtual Assistants out there? Perhaps you are unclear on what value a VA can bring to your business? I'd like to explain why choosing Business Owl is the wisest choice and what I bring to the table.
Much like the owl in my branding, I possess a number of owl-like qualities.
The wisest of owls
Over the years I have gained much experience and a significant amount of wisdom. I utilise this in my working practices but share knowledge through the advice I offer to clients, via tips on social media and, of course, through these blog posts.
You can trust Business Owl
Clients must be comfortable to not only to let me into their businesses but to rely on me to do what is necessary. Maintaining confidentiality and adhering to compliance and industry standards are all part of my everyday work. I have specialist skills that come with working with the legal profession so as you can imagine, I have to maintain the trust that clients put in me. This has never faltered.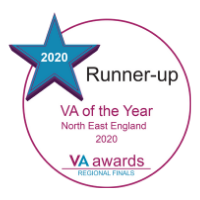 Being recognised in the Virtual Assistant community also builds trusts. Late last year I was delighted to have my skills, reliability and trust officially recognised as Runner-up for the North East England VA of the Year 2020 awards.
I employ 360 vision
I help clients to look at their business as a whole, for example when brainstorming with clients on what and how to delegate, business strategy, restructuring and growth plans. I also look outwards. No business can thrive if focused entirely on its own workings. I am regularly asked to advise on how internal processes may be adapted to work alongside outside agencies.
Unwavering reliability
It would be hard to be in business and offer services to clients for as long as I have without being reliable. Don't take my word for it. While owls tend to be fairly solitary I have many happy people around me who have been eager to leave a testimonial about their experience of working with me. You can see a few of these client testimonials here.
Business Owl works independently and adapts to work with others
Like most owls I work efficiently on my own but can also adapt to different habitats, ensuring that I am also a keen team player when required. This has served clients well over the years. Sometimes they want a VA to just get on with things and use their own initiative. Other times collaborating with other staff members, customers, suppliers and others is a must.
I hunt down what my clients need
I'm an incredibly determined person when it comes to problem-solving and hunting down the most effective solutions for clients. I employ laser-focus when it comes to pinning down tasks and making short work of them.
Business Owl – working hard to offer you more
Interestingly, the idea for this blog came to me at a branding workshop I recently attended, led by Rachel Goddard for the York & North Yorkshire Growth Hub. We were asked to consider the 'spirit animal' of our business. I won't lie, this sounded a little strange to me initially. However it was a clever way to get participants to examine their business offering in a unique way and has led me to consider what Business Owl brings to the table.
As a Virtual Assistant with years of experience, I find that it pays to continually assess how I work and what I offer to ensure maximum ROI for all of my clients. My dedication to personal and professional development ensures that when you choose to work with me, you are making a wise choice.
Let Business Owl help your business soar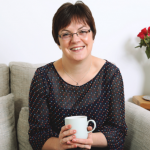 The right Virtual Assistant will save you time, money, and streamline your processes to enable you to work smarter, not harder and prioritise growth.
If you would like to know more about how you can benefit from working with me, please get in touch at jen@businessowl.co.uk or on 07970 955535.