It should go without saying that communication is a key factor when it comes to building and growing a successful business. Despite this, my experience has been that in some businesses the lines of communication can be frayed.
Any kind of breakdown in communication, whether it is in-house, between stakeholders or customer facing, can lead to a lack of productivity, wasted time and a loss of money. Good communication should be seen as the bedrock of any business.
In-house communication
Everything starts in-house. If you don't have systems in place to communicate effectively with your staff, the management team and others, you run the risk of missing golden opportunities. You will spend more time putting out fires than concentrating on growth.
A few ways that in-house communication can be made more effective:
Choose your communication tools wisely
Ensure all employees and managers use the same approved communication system, for example, Microsoft with Teams. Doing this streamlines communications, avoiding wasted time, jumping back and forth between programmes and looking for information.
Create a system for feedback from employees
The people who work in the business know what is and isn't working and what could be improved. A suggestion box that no one ever looks inside isn't a useful tool. Prioritise time to assess and action relevant suggestions.
Take employee communication one step further
Enhance your relationship with employees and also productivity with regular support and development assessments. Offering training, ensuring staff are listened to and dealing promptly and effectively with grievances are just three ways open and safe communications can enhance the business. Having these in place promotes innovation and encourages a lower staff turnover.
Prioritise essential communication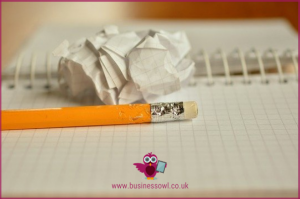 Unnecessary emails, messages, memos and meetings waste time, are frustrating and rarely achieve anything. Employ systems where everyone from the top down thinks twice about sending out communications.
Outward communication
Communication is part of your marketing. When communicating with your target audience via social media, advertisements, through your website, on the phone, using mail and any other marketing mediums, be consistent. When communicating outwards, be clear on who you are, what you offer, why you are different and why you care. A consistent tone of voice in communications promotes reliability which also helps to build reputations through trust.
Your reputation is at stake – Customer communication
Customer service is one of the foundation blocks of a business. It is what enables a business to not only survive but thrive. Your target audience expects great customer service. That is only achievable with effective training and communication systems in place.
Consider this scenario – a customer is unhappy. They expected exchange of contracts to take place by a certain date, which hasn't happened. Good customer-facing communication skills can go a long way towards appeasing the irritated customer. Communication within the team is what will isolate the problem, deal with it, please the customer and ensure this issue isn't repeated.
In summary
By ensuring that your business employs effective lines of communication you will promote a well-oiled machine, have happier employees, successful relationships with customers, vendors, heightened reputation, will enjoy the benefits of effective marketing and more. Why wouldn't you prioritise communication matters?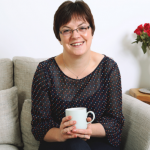 As a Virtual Assistant, I work closely with businesses to create and maintain communication systems. These systems save time, money and help to meet company goals. Please get in touch at jen@businessowl.co.uk or on 07970 955535 to hear more about how working with me will keep your lines of communication open and working for you.