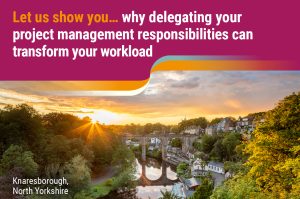 Do you think running your business doesn't involve projects? Think again! Projects are 'standalone pieces of work that involve a series of activities done to meet a specific objective for change'. They can be big or small, internal or client-orientated. Projects are everywhere. A project for a law firm might include introducing a new case management system or inducting a new fee earner. Small business' projects might involve anything from establishing new risk assessment processes, to revising a CRM system, or launching a new product, service or even a podcast. All businesses manage projects regardless of whether they think of them as projects. Let us show you how a VA can manage your projects.
As expert Virtual Assistants based in North Yorkshire, we have numerous years of experience behind us. We have managed multi-million pound projects, underpinned by qualifications with both the Association of Project Management and Prince2. We support a wide range of industries, including the legal sector, where project work is something we've often been called upon to support. Our expertise is in removing barriers to achieving a core objective, which is exactly why a Virtual Assistant is an excellent person when it comes to facilitation the smooth running of your projects, throughout the whole project lifecycle.
One of the hardest things when it comes to getting started with a project is getting started. Defining the scope and budget of the project and identifying which tasks need to be undertaken, when and by who is essential to its ultimate success. There are a lot of administrative tasks to be completed, from choosing and setting up communication software to sending out information, arranging meetings and more. All important things but laborious and often time-consuming. A VA who is experienced in project management can take the pain away from getting the ball rolling.
Running the research
All projects involve an element of research. For some this might be looking at appropriate software choices, researching vendors, venues or similar. Other projects might require a significant amount of research. Either way a VA will be able to do this for you. Information is key in any project so it must be collated professionally and efficiently.
Recurring tasks
A large part of any project is recurring yet essential tasks. This might include email marketing, social media work, regularly liaising with stakeholders, creating blog content or any number of other tasks. Your Virtual Assistant will be able to take these off your hands, communicating with relevant stakeholders as required and ensuring that the work that underpins the project you are forging forward with is always taken care of.
Keeping the project on track
Time, quality and cost are the three cornerstones of project management.  Your Virtual Assistant will monitor progress against the project plan, ensuring that high quality results are delivered within your deadline. Your VA will help you to control change and manage risks so that your project delivers quality results, on time and to budget.
Budget management
It is not uncommon for a Virtual Assistant with the relevant experience to be tasked with managing a project's budget. From collating expenses to obtaining quotes, your VA will ensure that you always know where you are with your spending. Not only is this important from a budgeting point of view, but is also essential for reporting back.

Where external funding has been sourced for a project, companies must be able to show how funds were used. Likewise, investors in future projects will likely need to see how you have managed your resources previously.

Budget management is an essential project management task. It is also one that can be easily outsourced to your Virtual Assistant.
In summary
Running a project successfully involves many moving parts. Whether it's an internal or client-facing project, it's important to keep the cogs oiled and closely monitored. Outsourcing the bulk of your project management to an experienced Virtual Assistant makes smart business sense. Doing so will not only save you time and money but also ensure that you achieve the full benefits of the project. In the meantime you and your existing staff can continue with your current workloads without extra demand on top.
Are you ready?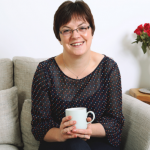 This article was written by Jen Workman, VA and Founder of Business Owl. We are expert Virtual Assistants based in North Yorkshire, supporting the legal sector, small businesses and entrepreneurs nationally. To discuss how we can provide bespoke support for you and your business, please contact us for a complimentary chat on 07970 955535 or at jen@businessowl.co.uk.