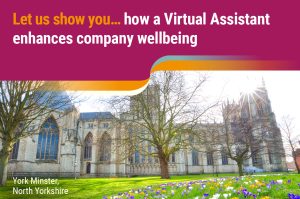 Running a business isn't purely about sales and services, but you know that already. It is about supporting your team and building a positive culture from which productivity and growth can thrive. Planning for company wellbeing has a large part to play from an ethical and legal point of view. Not prioritising the wellbeing of your staff leads to stress, absenteeism, low motivation and more.
As expert Virtual Assistants based in North Yorkshire, we have numerous years of experience behind us. We support our clients with more than basic admin and bookkeeping. As an external party, we offer unique and unbiased perspectives on many issues. We advise, support and facilitate many key functions, not least planning and executing company wellbeing plans. We regularly work on company policies to streamline them, update them and ensure that everyone has ease of access.
Managing rotas and staff cover
Maintaining staff levels can be tricky when taking into consideration holidays, maternity leave and sick leave that often comes along at short notice. By taking over staff and rota management we can arrange necessary cover.
This doesn't just include employees. Business leaders often find it difficult to switch off outside of work time, due to their busy schedules and high levels of responsibility. By taking over core tasks, effectively managing meetings and diaries as well as taking care of many of the longer terms tasks that keep people awake at night, we can help managers and owners switch off. Taking proper time off away from a business and prioritising work-life balance is important for all in a business and contributes to good stress management.
Company wellbeing training and support
A large part of boosting company wellbeing is knowing more about the core issues. Your VA can organise stress management coaching, mental health first aid training and several other sessions which may be helpful. Suggestions that come out of this training can then be arranged or implemented by your VA where appropriate. Again, as outside parties, we can objectively look inside and often see what works, what doesn't and what we can tweak to encourage a higher level of company wellbeing.
Effective company-wide communication
One of the most stressful things within a company is poor communication. Without effective communication strategies time is wasted, deadlines are tighter, staff are frustrated, targets aren't met and employees are left waiting for important and timely information. These delays can filter down to the client. This in itself can cause stressful situations.
Time is a precious resource in a business and when time is wasted on a system that doesn't work effectively, everyone can be affected. By putting a well thought-out communication system in place, including one that facilitates better staff to management communication, we find that company wellbeing is boosted. We've found that as an external party, we serve as an impartial link between staff and management. At Business Owl, we can create and support everyone with an internal and external communication system that works.
In summary
Company wellbeing is an essential part of running a business. So many factors need to be considered in terms of policies, training support and more. As experienced Virtual Assistants, we are uniquely positioned to offer high-level support in these areas while also acting as a facilitator between staff and company leadership. We pride ourselves on putting practical systems in place which better serve the working lives of all staff and owners without adding to their workload.
Are you ready?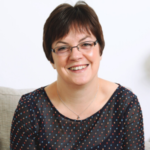 This article was written by Jen Workman, VA and Founder of Business Owl. We are expert Virtual Assistants based in North Yorkshire. We support the legal sector, small businesses and entrepreneurs nationally. To discuss how we can provide bespoke support for you and your business, please contact us for a complimentary chat on 07970 955535 or at jen@businessowl.co.uk.