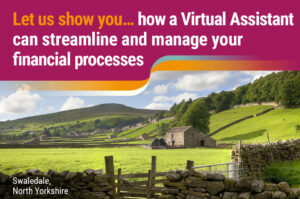 Regardless of which sector your business operates within, financial matters underpin the majority of your day-to-day functions. By effectively delegating financial tasks to a Virtual Assistant who is experienced in handling the financial aspects of a business, as the business owner you will save time, money and ensure the smooth running of your enterprise.
As expert Virtual Assistants based in North Yorkshire, we have numerous years of experience behind us. We handle the financial affairs of clients across numerous sectors, including legal, where maintaining tight control of funds and financial matters is essential. We offer peace of mind, making sure your business days run smoothly and your financial tasks are well taken care of. This allows you to focus on the core elements of your business.
All things invoicing
A VA can issue invoices on your behalf and chase them up. Anyone who has been involved in business knows two things. Firstly, cash flow is important. Secondly, following up on late payments is a time-consuming and thankless task. Unfortunately, it's a necessary part of doing business.
Given the right authority, your Virtual Assistant is also able to pay invoices on your behalf.
Keeping track of the numbers
From checking and filing bank statements to sending information to your accountant or even payroll, your VA can ensure these regular tasks are off your hands. Sometimes the many small tasks take up the largest amount of time and having these dealt with for you just makes good business sense. Whether it's dealing with the petty cash or reconciling your accounts, it's never been easier or made more sense to outsource this work.
Obtain quotes and make authorised purchases
Our Virtual Assistants often take responsibility for authorised purchases. This includes everything from ordering consumables or organising and booking flights and accommodation. Our Virtual Assistants save you time and money. By allowing a VA to obtain contractor quotes, price up materials, check for new deals on flights, training and more, you will be able to reduce wastage and put your business funds to better use.
Working with a Virtual Assistant and confidentiality
For obvious reasons, companies don't want their financial information to be freely available. In the past, all financial matters, large and small, were handled in-house. These days the world looks a little different and it is common practice to outsource financial tasks to a trusted Virtual Assistant. I have built Business Owl on a foundation of professionalism, privacy and trust. You can find out more about how we safeguard your data via this blog post. Alternatively, I'm happy to answer any questions you may have.
In summary
When running a business, keeping on top of the various financial functions involved is essential. Business owners and managers often outsource these time-consuming yet essential tasks to their trusted Virtual Assistant. We save you time and money while also finding ways to streamline your financial processes, offering additional value to your business.
Are you ready to save time and money by working with a Business Owl Virtual Assistant?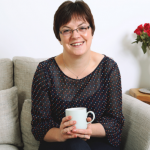 This article was written by Jen Workman, VA and Founder of Business Owl. We are expert Virtual Assistants based in North Yorkshire. We support the legal sector, small businesses and entrepreneurs nationally. To discuss how we can provide bespoke support for you and your business, please contact us for a complimentary chat on 07970 955535 or at jen@businessowl.co.uk.