Helping you to…
0
Maximise your chargeable hours by taking care of the background admin
0
Say goodbye to the sleepless nights spent worrying about your to-do list
0
Access professional admin support without having to employ somebody
0
Future-proof your business to withstand inevitable peaks and troughs
Services
Legal Support
As a qualified Legal Executive, I share the benefit of my experience by providing specialist legal support - drafting documents, writing legal blogs, audio transcription, copy typing, proofreading and more. I'm familiar with legal terminology and various case management systems
WordPress
If the mention of widgets and plugins raises your blood pressure, my Wise WordPress Websites (WWW.) package is for you. I create professional websites and make light work of the hosting arrangements, helping you take your business to the next level without breaking the bank
PA/Secretarial
If you struggle to keep on top of your inbox, I can manage it for you, responding to customer enquiries so that you never miss out on a new client or opportunity. I am also experienced in diary management, arranging meetings and booking travel and accommodation
Data entry
Hand me a shoe box full of business cards and I'll turn it into a contacts database, making it easier to nurture your contacts. This can be done in Excel or a specific CRM. The database can even be uploaded straight into MailChimp ready for sending out a newsletter
Research
Requesting, chasing and collating information can be time consuming. Whether you want to write a blog series or need to know what your competitors are doing, I can research it and collate the findings into an easy-to-read report, formatted to your requirements
Social Media
You know you should be posting on social media, but don't know what to say? Keeping up with the various social media platforms can feel like an endless chore, so why not outsource the job to me. I can enhance your following and engage with your audience on your behalf
Who do I help
I support businesses and individuals across the UK, from my home office in North Yorkshire. My clients tend to be solicitors, small law firms, joint ventures and other professionals. You can add me to your team without adding me to your payroll commitment as you only pay for the exact amount of support you need, when you need it. Contact me to discuss your specific requirements.
Happy People
"Jen is a gem of a find! She has provided me with a WordPress website to promote my business which works well on phone, iPad and laptop. I've had loads of compliments on the professional, easy to navigate style which follows the clean-lines of my branding. Jen is passionate about what she does and takes the time to get to know you so that her work can accurately reflect your personality and business. I recommend her unreservedly".
Louise Duffus
MLD Events
"Jen really cares about her work and I have enjoyed working with her for the last few months. She takes away my admin so I can focus on client work and growing the business. I look forward to her supporting the business in the future. Jen is efficient, picks things up quickly and is easy to work with."
Jane Barrett
The Career Farm
"Jen helped me out at pretty short notice with a complex appeal hearing. She was helpful and responsive getting the notes of the meeting done in a tight timescale and to a high standard. I'd definitely work with Jen again, she couldn't have made it smoother".
Siobhan Clarke
Clarke HR Consulting
"I was impressed by Jen's professionalism, friendliness and efficiency; when enquiring about Business Owl services, she anticipated my questions and concerns. On the first assignment, I asked Jen to assist at short notice, and she was able to accommodate – thank you."
Waheeda Joomun
W J Property Law Limited
"I was introduced to Jen by a colleague and she has proved a life saver. Jen quickly understood what we needed from our website and calmly set about creating exactly what was agreed. We were delighted, published with only a few tweaks and have had great feedback from our clients. Jen now maintains our website and manages our social media presence so we can relax knowing that both are in good hands."
Andrew Roberts
Association of Law Firm Merger Advisers (ALFMA)
Catherine Stowell
Lift Your Way
See All Of My Testimonials
About me
Jen
Virtual Assistant
After qualifying as a Legal Executive in 2002 I worked in private practice, mainly in the property sector. I worked with an eye for detail and within the strictest of confidences. After 10 years, a change of direction took me to the University of York, where I provided high level administrative support to the Vice-Chancellor and Chancellor. Needing to be one step ahead all the times, prioritising was key to this role, in order to meet tight deadlines and manage a constantly changing workload. I now work as a Virtual Assistant, enabling small business owners to benefit from my knowledge and experience without having to make the commitment of employing me.
My Blog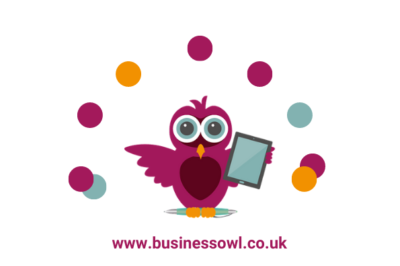 As a Virtual Assistant, I am responsible for supporting numerous businesses and individuals at any one time. Some may hear this and picture me wildly juggling diaries and paperwork, a […]
Do you have a fuzzy perception of what a Virtual Assistant does? Have you heard wild rumours or contradictory information about the pros and cons of working with a professional […]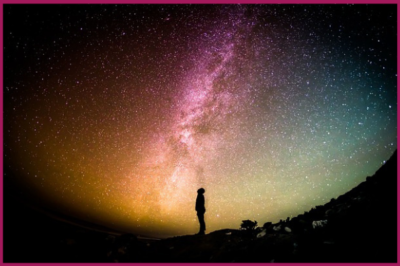 Do you dream of having more time to spend 'on' your business rather than 'in' it? But does the reality of delegating make you break out in a cold sweat? […]
See all of my articles
Skills
My skills have been honed and refined over the past 20 years. I am a strong believer that if a job is worth doing, it's worth doing properly. My aim is to increase the efficiency, and therefore profitability, of my client's businesses. I like a challenge and thrive on finding solutions to problems. I am known for being loyal and doing the best for each client, treating their work with the same importance as my own. Accuracy comes as second nature and all work is checked and double checked before it is signed off. I am a reliable 'right hand woman' and gain great satisfaction from helping clients to drive their businesses forward
Efficiency:
Problem solving:
Loyalty:
Accuracy:
Reliability: