Helping you to…
0
Maximise your chargeable hours by taking care of the background admin
0
Say goodbye to the sleepless nights spent worrying about your to-do list
0
Access professional admin support without having to employ somebody
0
Future-proof your business to withstand inevitable peaks and troughs
Services
I enable you to maximise the time you spend on chargeable work. Thanks to my legal qualifications and 10 years' experience working in private practice, I hit the ground running when it comes to providing specialist legal support - handling client enquiries, case progression, copy typing, audio transcription, writing blogs, legal research, proofreading and client follow up (ranging from prospective clients to late payers). I am familiar with legal terminology and processes and am experienced in using various case management systems. Read more…
As your business grows you find you can't manage everything alone. Enter the Virtual Assistant! Whether you struggle keeping on top of your inbox, or responding to customer enquiries, I can manage your back office tasks for you, ensuring the smooth running of your business – and you'll never miss out on a new client or opportunity. I'm experienced in diary management, arranging meetings, booking travel and accommodation, clerking committees, writing blogs and research. If social media isn't your thing, I can manage your accounts for you. Read more…
Getting a new business online can be a minefield, and that's before we start talking about widgets and plugins! Or you might have an old website which needs a revamp. Either way, I remove the stress by providing you with a professional, easy-to-navigate website which will take your business to the next level without breaking the bank. Think of my one-stop-website-shop as a safe pair of hands, also offering website hosting, e-mail addresses, backing up and regular maintenance/updating for your shiny new website. Read more…
How it works
You can add me to your team without adding me to your payroll commitment. You only pay for the exact amount of support you need, when you need it. I work remotely from my home office in North Yorkshire, supporting businesses and individuals across the UK. Contact me to discuss your specific requirements.
About me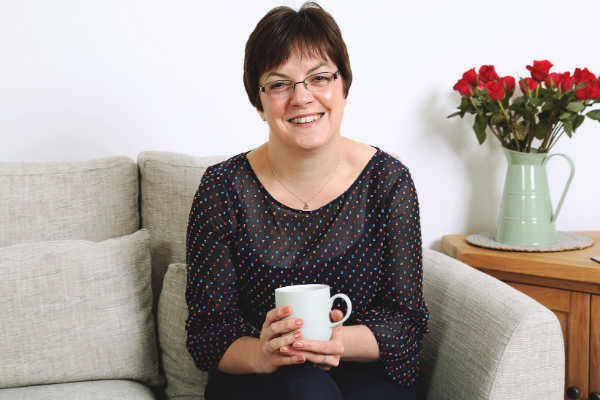 Jen
Virtual Assistant
After qualifying as a Legal Executive in 2002 I worked in private practice, mainly in the property sector. I developed an eye for detail and worked within the strictest of confidences. After 10 years, a change of direction took me to the University of York, where I provided high level administrative support to the Vice-Chancellor and Chancellor. Needing to be one step ahead all the times, prioritising was key to this role, in order to meet tight deadlines and manage a constantly changing workload. I now work as a Virtual Assistant, enabling small business owners to benefit from my knowledge and experience without having to make the commitment of employing me.
Happy People
"Jen is a gem of a find! She has provided me with a WordPress website to promote my business which works well on phone, iPad and laptop. I've had loads of compliments on the professional, easy to navigate style which follows the clean-lines of my branding. Jen is passionate about what she does and takes the time to get to know you so that her work can accurately reflect your personality and business. I recommend her unreservedly".
Louise Duffus
MLD Events
"Jen really cares about her work and I have enjoyed working with her for the last few months. She takes away my admin so I can focus on client work and growing the business. I look forward to her supporting the business in the future. Jen is efficient, picks things up quickly and is easy to work with."
Jane Barrett
The Career Farm
"Jen is exactly what we were looking for – someone who understands busy professionals and the many competing demands on their time. Jen keeps us organised, arranges our meetings, ensures we follow up on commitments, and manges our website. She is completely reliable. What more could you want?!"
Nigel Haddon
Mosaic Legal
"I was introduced to Jen by a colleague and she has proved a life saver. Jen quickly understood what we needed from our website and calmly set about creating exactly what was agreed. We were delighted, published with only a few tweaks and have had great feedback from our clients. Jen now maintains our website and manages our social media presence so we can relax knowing that both are in good hands."
Andrew Roberts
Association of Law Firm Merger Advisers (ALFMA)
"Jen helped me out at pretty short notice with a complex appeal hearing. She was helpful and responsive getting the notes of the meeting done in a tight timescale and to a high standard. I'd definitely work with Jen again, she couldn't have made it smoother".
Siobhan Clarke
Clarke HR Consulting
"I was impressed by Jen's professionalism, friendliness and efficiency; when enquiring about Business Owl services, she anticipated my questions and concerns. On the first assignment, I asked Jen to assist at short notice, and she was able to accommodate – thank you."
Waheeda Joomun
W J Property Law Limited
See All Of My Testimonials
Blog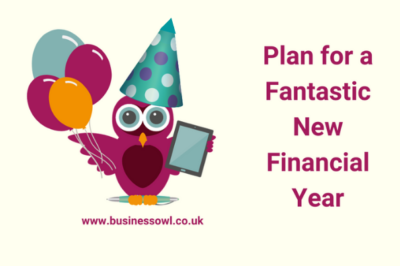 For most people, New Year starts on the 1st January. This is the time to review the previous year, to plan and set SMART goals for the next twelve months. […]
It's hard to believe that we have not only come to the end of 2019, but that we are now breaking in a new decade. For me, 2019 was a […]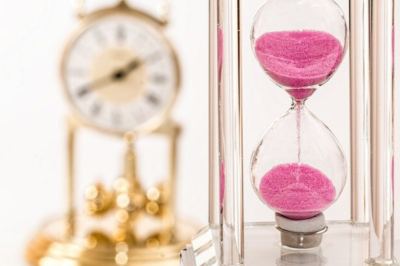 Have a look around social media and you are unlikely to see anything positive about impending deadlines. There are some very cleverly produced memes around – screaming and crying your […]
See all of my articles