Helping you to…
0
Maximise your chargeable hours by taking care of the background admin
0
Say goodbye to the sleepless nights spent worrying about your to-do list
0
Access professional admin support without having to employ somebody
0
Future-proof your business to withstand inevitable peaks and troughs
Thrive in the new normal
For the past year, dealing with a global pandemic has probably been at the top of your to-do list! Whether you manage a law firm or any other type of business, it won't look the same today as it did at the start of 2020. In addition to our regular Virtual Assistant services, we are providing specific support to help businesses through the Covid-19 crisis. We can help your business to thrive in the 'new normal'.
Our Services
Re-evaluate
Although this is the time to plan ahead, by taking a step back and evaluating the way your business operates as a whole, there is an opportunity to make it more stable, productive and efficient for the future. We bring a fresh pair of eyes and experience gained working across many different businesses. Often a little re-organising can go a long way! Every business is different but together we can work to find the right 'new normal' for you. Read more or contact us to discuss.
Go Digital
Like it or not, many digital aspects of the 'new normal' are here to stay. We support you by implementing new processes and procedures – setting up Skype or Zoom and organising and facilitating your meetings. Do you need a filing system for sharing documents electronically? You might need a website to promote your venture. You may want to start communicating with your target market using video – we can set up your YouTube channel. Read more or contact us to discuss.
An extra pair of hands
Sometimes there just aren't enough hours in the day. We take responsibility for specific key tasks, giving you peace of mind and enabling you to budget. Or we can support you flexibly so that you only pay for the amount of support you need, when you need it. Handling e-mails and enquiries, managing social media, writing blogs, keeping websites up-to-date (the list goes on) are all distractions. By delegating these tasks you can focus on driving your business forward. Read more or contact us to discuss.
Who We Help
The clients we support tend to fall into three groups
Regular Services
We enable you to maximise the time you spend on chargeable work. Thanks to Legal Executive qualifications and 10 years' experience working in private practice, we hit the ground running when it comes to providing specialist legal support - handling client enquiries, case progression, copy typing, audio transcription, document drafting, writing blogs, legal research, proofreading and client follow up (ranging from prospective clients to late payers). We are familiar with legal terminology and processes and experienced in using various case management systems. Read more…
As your business grows you find you can't manage everything alone. Enter the Virtual Assistant! Whether you struggle keeping on top of your inbox, or responding to customer enquiries, we manage your back office tasks for you, ensuring the smooth running of your business – and you'll never miss out on a new client or opportunity. We are experienced in diary management, arranging meetings, booking travel and accommodation, clerking committees, writing blogs and research. If social media isn't your thing, we can manage your accounts for you. Read more…
Getting a new business online can be a minefield, and that's before we start talking about widgets and plugins! Or you might have an old website which needs a revamp. Either way, we remove the stress by providing you with a professional, easy-to-navigate, responsive website which will take your business to the next level without breaking the bank. Think of our one-stop-website-shop as a safe pair of hands, also offering website hosting, e-mail addresses, backing up and regular maintenance/updating for your shiny new website. Read more…
How We Help
Business Owl HQ can be found in North Yorkshire. We provide remote support to businesses and professionals across the UK. We work in two different ways. We take responsibility for set tasks throughout the month, giving you peace of mind and you can budget accordingly. We also offer flexible ad hoc hours to suit the needs of your business, meaning you only pay for the amount of support you need, when you need it. Either way, you can add us to your team without adding us to your payroll commitment. We pay our own tax, NI and pension contributions and you don't need to pay us while we are on holiday. Please contact us to discuss how we can help you develop your business in the most effective way.
Our Team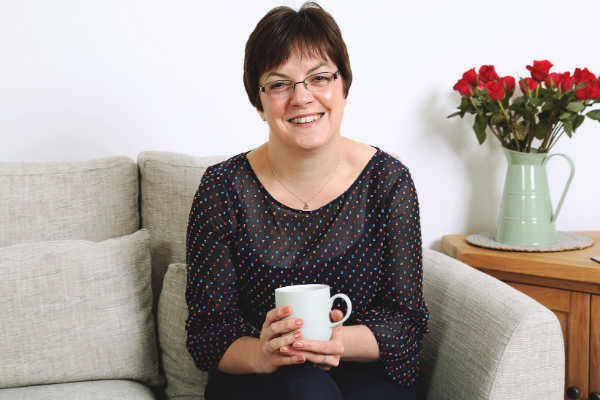 Jen
Virtual Assistant and Founder
Jen Workman founded Business Owl to provide professional remote business support to the legal sector and small businesses. Jen brings skills gained as a Legal Executive together with high level PA experience and hits the ground running when it comes to supporting sole practitioners, boutique law firms and other professionals. In addition to supporting clients, Jen is passionate about growing the business. She is an approved member of the Society of Virtual Assistants and is Virtual Assistant of the Year North East England 2021.
Michelle
Virtual Assistant
Michelle has a project management background, with 9 years' experience of managing multi-million pound, multi-disciplinary projects. Her experience is underpinned by qualifications with both the Association for Project Management and Prince2. As a successful PM Michelle became adept at task management and prioritisation – skills that mean she is well equipped for her role as Virtual Assistant!  Michelle is never happier than when she's tinkering with a spreadsheet and specialises in all-things Excel based as well as project support services.
Jo
Virtual Assistant
Jo is a highly efficient PA and is experienced in supporting various sectors including legal, accountancy and property. She enjoys social media management, audio transcription and designing newsletters using Mailchimp and MailerLite. Jo specialises in creating lead magnets, sales funnels and e-mail automation. Jo presents a professional image for clients and their businesses by managing e-mails and diaries, making sure everybody knows where they need to be and when.
Tina
Virtual Assistant
Tina has a wealth of administrative experience and chooses to specialise in transcription work. She produces highly accurate documents which are often of a technical nature, whether from audio transcription files or from handwritten notes. All documents are formatted to individual requirements and proofread. Tina provides valuable support to clients by turning their documents around in a timely manner, leaving them free to focus on chargeable work.
Meet the Client
Rachel Roche, Roche Legal
MD, Roche Legal
Meet client Rachel Roche, Managing Director of Roche Legal. Our Founder Jen Workman began supporting Rachel in September 2019 after she was recommended to her by various mutual contacts on LinkedIn. Jen's role within Roche Legal is Virtual Practice Manager. Rachel talks about why she decided to work with a Virtual Assistant and about her experience so far.
Read Our Story
Happy People
"I've been working with Jen and Business Owl since before the pandemic. I was drawn to Jen's warm approach when we had an initial discussion over the phone about how she could help me as a self employed private client lawyer in Switzerland. Jen is very thorough with a great eye for detail. She is knowledgeable with a high level of technical ability, frankly, one of the best assistants I have ever worked with. Jen is truly a safe pair of hands. I would highly recommend Jen and Business Owl to any one looking for a top notch assistant."
Victoria McLagan
English Wills and Probate Switzerland - EWPS
Howard Hackney
Howard Hackney LLP
"Jen is a complete breath of fresh air within my company. Every time I've felt overwhelmed or needed assistance she has been available to assist me with drafting, organising precedents for a document bank, helping with social media and finally getting me up to date with LinkedIn. Her drafting is accurate and attention to detail is excellent. Jen spends time getting to know your business and offers advice on how she can best help as a virtual assistance. She is practical, always calm and simply gets on with her tasks. Highly recommend taking on Jen as a Virtual Assistant. It frees up your time in your business – it's the best thing I did connecting with Jen."
Sharon Webster
Your Will Made Easy Ltd
"I feel like I am better able to make decisions in the best interest of the firm, because the small jobs that don't need my input have been taken away from me entirely. My email traffic has decreased exponentially. Projects that would otherwise still be in progress have been completed and I have a clearer idea of the direction of travel. I also find Jen very helpful to bounce ideas around with and I trust her to discuss my firm's business much like I would do with an in-house practice manager.  Although I was unsure at the start how using a VA would work in practice, for me it has ended up feeling no different to having someone in the office. Jen is responsive and reliable and I am very pleased to have her on board."
To read Rachel's full testimonial please click here.
Rachel Roche
Roche Legal
"Jen is a gem of a find! She has provided me with a WordPress website to promote my business which works well on phone, iPad and laptop. I've had loads of compliments on the professional, easy to navigate style which follows the clean-lines of my branding. Jen is passionate about what she does and takes the time to get to know you so that her work can accurately reflect your personality and business. I recommend her unreservedly."
Louise Duffus
MLD Events
"Jen really cares about her work and I have enjoyed working with her for the last few months. She takes away my admin so I can focus on client work and growing the business. I look forward to her supporting the business in the future. Jen is efficient, picks things up quickly and is easy to work with."
Jane Barrett
The Career Farm
See All Testimonials
Blog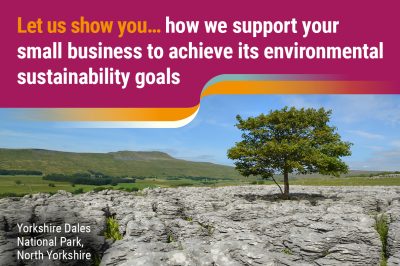 Did you know that SMEs contribute to 35% of the UK's carbon emissions? While COP26 and ongoing environmental topics are hot news, rules and regulations for businesses have been in […]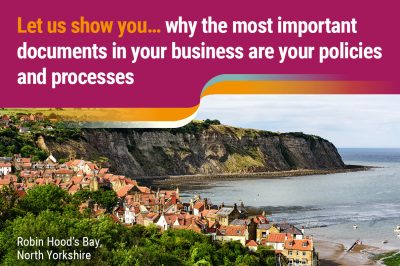 Virtual Assistants get excited by policies and processes. We can't wait to get our hands on them, to streamline them, make them more accessible and to see them form the […]
Hiring a Virtual Assistant to streamline your business and maintain or regain work-life balance is a very wise choice. A VA can be a key player in all businesses, from […]
See all articles
In the Press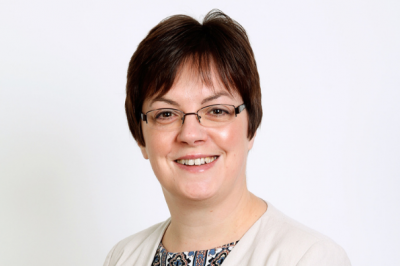 I think a lot of us at the beginning of the year thought we would be in a slightly better position right now when it comes to COVID but, here […]
A North Yorkshire based virtual assistant who expanded her team after securing a number of new client contracts throughout last year's lockdown, is encouraging businesses to be agile if they […]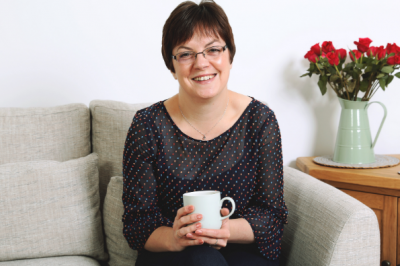 After a career in the legal sector and then as a PA at the University of York, I decided to combine my skills and experience and I founded Business Owl, a […]
See all articles