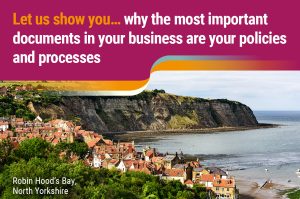 Virtual Assistants get excited by policies and processes. We can't wait to get our hands on them, to streamline them, make them more accessible and to see them form the basis of good practice. The importance of these documents can often be overlooked. In the long run this may result in wasted time and opportunities, missed opportunities, staffing issues, health and safety concerns or legal problems. 
As expert Virtual Assistants based in North Yorkshire, we have worked across a wide range of industries, including the legal sector, where having effective policies and procedures in place in essential. When working with your workplace and business documents we offer peace of mind so that you can focus on what you need to achieve within your business.
Why are policies and processes important for your business
Policies and processes form the core of your business. They provide a roadmap for your daily operations, ensure that legal requirements are met, give you a baseline for new ideas and decision making and more. They are essential. They also need to be properly put together, accessible to all and regularly reviewed and updated. Outside of the day to day running of your business, having policies and procedures in place is a must for anyone looking to gain or maintain a kitemark, industry standard or accreditation and for mandatory audits.
Streamlining your policies and processes
Why go around the long way when you can travel direct to the place you want to be at? This applies to car journeys and also to your policies and procedures. At Business Owl we often find that policies and processes are needlessly complicated or contain more steps than needed. By streamlining these documents we save time and resources for the businesses that we work for, while also making life easier for employees and managers.
As all business owners know, time is a precious resource. By removing unnecessary steps and reducing the time people spend looking for information, time is saved.
What happens when your policies and processes are on top form?
When you consider that policies and procedures cover everything from onboarding new staff to risk management, having a well thought-out set of documents that are easy to access can make a big difference. When temporary staff come in or existing staff have to cover other roles due to holiday or illness, again, having what is expected of everyone laid out clearly and concisely can be advantageous.
In short, everything works better when your policies and procedures and on top form.
How a set of fresh Virtual Assistant eyes can help
A VA offers a fresh pair of eyes when reviewing or creating policies and procedures. When working inside a business it can sometimes be hard to step outside and look with different eyes in order to identify areas of need. As experienced and trusted Virtual Assistants the Business Owl team are regularly asked to offer outsider insights when it comes to many business matters, including policies and procedures. It is certainly not uncommon for a Virtual Assistant to be asked to create new policies and procedure and to take over the regular review and revise tasks associated with them.
In summary
Clearly, keeping on top of these important documents, ensuring they are up to date, remain useful, are accessible and easy to understand is an essential business task. It can also be a time-consuming one, especially if the person/people nominated to take them on aren't experienced in the creation and dissemination of these types of workplace documents. There is a very good reason why business owners and managers often outsource policy and procedure-related tasks to their trusted Virtual Assistant.
Are you ready?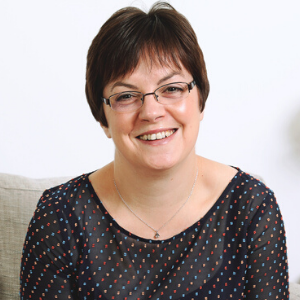 This article was written by Jen Workman, VA and Founder of Business Owl. We are expert Virtual Assistants based in North Yorkshire. We support the legal sector, small businesses and entrepreneurs nationally. To discuss how we can provide bespoke support for you and your business, please contact us for a complimentary chat on 07970 955535 or at jen@businessowl.co.uk.