Promoting and maintaining connections in a business can take many forms. Face to face connections include meetings, events and expos. In addition to meetings, digital connections also include social media interactions and industry-specific webinars. Remaining positively connected can take up a significant amount of time. Working with a Virtual Assistant who is experienced in streamlining the booking and management of these opportunities provides a solution.
As expert Virtual Assistants based in North Yorkshire, we have spent many years helping businesses with their communication and connection needs. We work closely with business owners and managers to streamline their existing processes in order to keep connected in all ways that matter.
Finding, booking and managing networking opportunities
Building relationships is a key part of growing your business. Networking means time away from your day-to-day business so it makes sense to choose your networking opportunities wisely. Our Virtual Assistants can find, research and book you into relevant regular sessions, dependent on your goals. This is made significantly easier when your VA also manages your diary.
Delegating diary management
Meetings are a necessary part of running a business and they take many formats. They include in-house meetings, meeting with customers or suppliers and more. Your VA is able to book meetings as required, send invites, manage responses, book venues if required and host sessions on Zoom, Teams or Google Meet.
Your VA can also streamline your processes and communication systems, making them run more effectively. This means that some previously time-consuming meetings can be scrapped altogether and become an email or Slack (for example) interaction.
A Virtual Assistant is also ideally placed to facilitate meetings, take minutes, disseminate information after the meeting and diarise and follow-up on any further actions required.
Travel arrangements
When travelling away from your base, be that in the UK or abroad, your VA can research appropriate transport, book accommodation, buy event tickets, arrange your itinerary and more. This enables you to get on with the actual act of connecting with others without taking time out of your business to deal with the planning of it.
Given that booking travel isn't as easy as it once was thanks to health restrictions, having someone experienced in researching and checking this in advance avoids any nasty surprises and delays on travel day.
Managing in-house communications
Maintaining your in-house connections and communication is arguably the most essential. Our VAs are perfectly placed to help you streamline your company communication policies and processes. We can also facilitate the switching over of systems if required and promote opportunities for productive conversations amongst management and employees.

As well as the technical side of creating connection opportunities, many business owners like to use us as an external and impartial ear. We are often uniquely placed to be able to see where connection breakdowns are occurring".
In summary
Maintaining positive connections in business is essential. Business owners and managers often outsource tasks related to networking, travel, meetings and in-house connection management to their trusted Virtual Assistants. In doing so you enjoy the benefits of these connections by creating additional value for your business without spending time arranging and managing them.
Are you ready?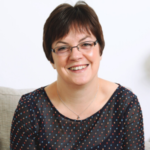 This article was written by Jen Workman, VA and Founder of Business Owl. We are expert Virtual Assistants based in North Yorkshire. We support the legal sector, small businesses and entrepreneurs nationally. To discuss how we can provide bespoke support for you and your business, please contact us for a complimentary chat on 07970 955535 or at jen@businessowl.co.uk.