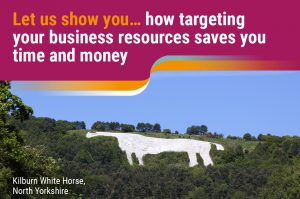 There is no place for waste in business. Targeting your business resources saves you time and reduces costs. By making changes, whether you run a small business or a thriving legal practice, you will reap the rewards.
As expert Virtual Assistants based in North Yorkshire, we have helped many enterprises turn their businesses around by streamlining processes and cutting waste to save time and money. Our clients benefit from cost reduction strategies and business process improvements that are effectively deployed, monitored and managed for them by us.
Use technology effectively
There are numerous ways in which a business can reduce business costs with technology. Adopting the right software, for example, team communications and/or payment software, and using it effectively will result in numerous time and resource waste reductions. Banishing software options that don't get the job done is also an essential tool in a money-saving toolkit.
The right technology will make it easier than ever for a business to go either paper-free or significantly reduce their paper-based impact and associated costs.
Time management from top to bottom
Good time management is hard to achieve unless you have streamlined processes in place and have already cut or outsourced tasks. Think of time management like minimalism, your home is easier to keep tidy if there is less in it and everything has a place. It is easier to concentrate on core business activity and dedicate time to what is most important when you have fewer tasks to plough through.
Everyone loves to be reminded of the importance of time management. It may seem like something of an over-used term but we find that unless you respect your time, you miss out. We've worked with CEOs of large corporations, legal firms and sole traders and one thing everyone has in common at the beginning is inadequate time management. At Business Owl we like nothing more than getting stuck into a firm's procedures to create systems for everyone, from managers to staff.
Cut the waste
Waste is the biggest drain on your businesses. Wasted resources, wasted time, wasted money and wasted opportunities. Cutting waste is not just a case of purchasing differently. Waste may occur by having overly complicated procedures in place, in unnecessary printing, in time spent looking for something or trying to contact the right person. Our team have years of experience in identifying wastage and what is an under-used or under-appreciated resource.
Effective deployment and monitoring
Policies and procedures are in place for a reason. They underpin your business. Often a few tweaks from someone who is not emotionally connected to the business, such as a VA who is impartial and can see from the outside what is working and what is not, can be advantageous.
New or improved processes are fabulous as long as there is a system in place to ensure that they are followed effectively and reviewed regularly. Our team are experts in bringing tired policies and procedures to life so that they work for the company rather than take up space in a dusty office cupboard. From reducing outages, short stock issues and shutdowns to promoting the health and wellbeing of employees.
In summary
The effective use of all resources, from technology to staff, time and other assets will promote efficiency, boost employee wellbeing and more, resulting in saved time, money and increased opportunities for growth.
When waste is reduced or eliminated and resources better deployed, the time and money saved can be put to much more effective use. Building the foundation of the processes needed is what the Business Owl team excels at.
Are you ready?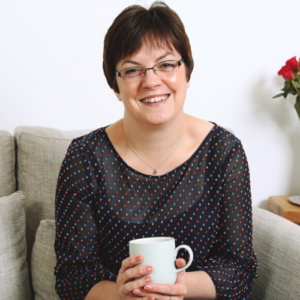 This article was written by Jen Workman, VA and Founder of Business Owl. We are expert Virtual Assistants based in North Yorkshire. We support the legal sector, small businesses and entrepreneurs nationally. To discuss how we can provide bespoke support for you and your business, please contact us for a complimentary chat on 07970 955535 or at jen@businessowl.co.uk.