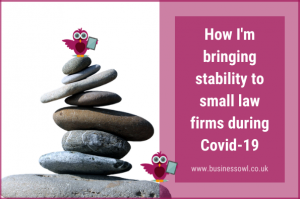 The past few months have been filled with changes that no small law firms could have predicted. Change is never easy, and these have not been the best of circumstances. With that in mind, many have embraced new working arrangements and changes in the economy, not to mention unique client issues head-on. As a uniquely qualified Virtual Assistant, I have been working with small law firms during Covid-19 to protect and enhance their reputations for reliability by ensuring day-to-day functions continue to run efficiently.
My Legal Executive qualifications and 10 years' experience working in private practice have enabled me to support small law firms and sole practitioners for some time. Add into the mix that law firms are now operating remotely, and suddenly everything I've learned over the last 4 years as a Virtual Assistant working from home has become even more relevant. This unique combination is enabling me to bring stability to law firms striving to achieve their new normal.
Getting over the teething problems
The challenges presented by Covid-19 have brought a realisation to many that home working is entirely possible. That said, it's not easy getting things set up initially and there are bound to be teething problems. I was able to start my business from home in a structured way and it was a long time in the planning, whereas Covid-19 brought a change in operations overnight. Having overcome these hurdles already, I am on hand to help you avoid pitfalls and achieve (and often increase) the productivity you enjoyed in the office.
Processes and procedures are essential
Policies and procedures need putting in place so that members of the team know exactly how the firm is going to be run and this includes everything from where documents are to be saved to carrying out risk assessments, and everything in between. Everybody needs to be working on secure systems and delivering the same quality of service to clients. This often requires new ways of communicating. Even small tasks like making sure that websites and social media channels are up to date and clients know that you are open, need to be thought about over and above your existing workload. These are all examples of tasks I am currently helping small law firms with.
Continue to meet deadlines
Whilst law firms are busy adapting to the new normal, deadlines don't wait. Whether it's client work – document drafting, audio transcription, proofreading, or practice management related tasks, blog and social media scheduling, diary management, research etc, these tasks will continue to be completed on time and to the highest standards when you have a suitably qualified and experienced VA on board.
Ensuring that the day to day aspects of any business, let alone a law firm, continue as normal ensures continuity – something that clients rely upon. Maintaining deadlines and compliance while having to deal with new safety issues, staff requests and likely an increase of client work can only be achieved if a small law firm has adequate resources to deal with them.
In summary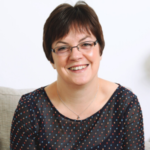 By using expertise and knowledge gained in private practice, I am taking responsibility for key tasks each month, giving peace of mind to Managing Partners and their teams. They no longer have to carry these tasks around in their minds and can focus on the work that only they can do. Thankfully, I am set-up to take on this burden of responsibility, allowing work/life balance, family time and sanity to be maintained! Please contact me at jen@businessowl.co.uk or on 07970 955535, to discuss how I can bring stability to your business.