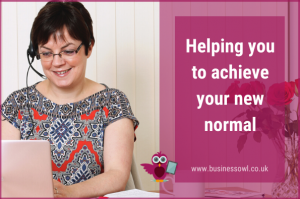 Like a lot of people I feel conflicted. I'd really like to get back to 'normal' as quickly as possible but I'm also anxious about the potential repercussions. That said, we don't need to sit on our hands in terms of preparing for the future. Whether you manage a small law firm or any other type of business, consider these points when trying to work out what your 'new normal' will look like.
Consider more work from home roles

Previously many employers assumed that their employees couldn't work from home for a variety of reasons. Some were concerned about productivity levels declining. Others had issues regarding the logistics around communication with clients, accessing information, managing a team, holding meetings and so on.
As somebody who has worked from home for the last 4 years, it comes as no surprise to me that on the whole, the workforce has adapted to change and, in most situations, working from home is entirely possible.
As we move through the challenges presented by Covid-19, it would be wise to look at how you can best utilise your employee's skills while they work remotely. This has the potential to increase productivity, save on overheads, help to achieve a healthier work life balance (and environment!) and promote a happier workforce.
Outsource to complement your team
It makes sense to utilise all resources available to support your business. Outsourcing, using skilled individuals to undertake key business tasks, makes sense. Employers can use their on-staff time wisely if a Virtual Assistant takes on certain additional responsibilities which complement the team. As a Virtual Assistant specialising in supporting small law firms, I ensure that fee earners can maximise the time they actually spend earning fees. By having a safe pair of hands to take care of key tasks, whether in a practice management role, by handling enquiries, keeping social media going or even undertaking audio transcription work, you can focus on delivering your work on time and enjoying a better work life balance.
Another added benefit of working with a VA is that he or she brings a unique skill set into the business – one that you haven't had to train, don't pay employee benefits to and don't have to find a desk for. But do make sure you work with a VA with relevant expertise in your business sector.
Arrangements can be for the long or short term. For example, I work in two ways depending on your requirements. I can take responsibility for specific key tasks each month, giving you peace of mind that they will be done and enabling you to budget. Or I can work flexibly on an ad hoc basis to suit the needs of your business, meaning you only pay for the amount of support you need, when you need it.
Streamline your processes for future efficiency
The past few weeks and months have allowed most of us to pause and think about the future and where we want to be. For many businesses, it has been a chance to look at how the organisation has been run and what improvements could be made. I recently worked with a small law firm to streamline their process for converting enquiries into new clients, leading to a saving in both time and money, not to mention an increase in their conversion rate.
Keep abreast of new rules, regulations and guidance

As many aspects of life change in the coming months and years, business owners will need to ensure that they are compliant in all aspect of new rules, regulations and guidance. As a Virtual Assistant with legal qualifications and ten years working in the sector, I can help you navigate the upcoming challenges with ease, giving you peace of mind and helping you to avoid potential pitfalls.
Enhancing communication is the key for future success
Strengthen the way you communicate with your stakeholders, staff, suppliers and customers. By streamlining your communication methods, you can save time and ensure that everyone is on the same page as the business works to navigate the new normal. Being consistent and transparent with your future communications also shows your target audience that you are a company to be trusted and are reliable and this enhances your reputation. Communication is something that needs to be worked at all the time, so rather than having to juggle it along with the running your business, pass it to a safe pair of hands.
In summary
Nobody can say with any certainty what the future will look like. Although this is the time to plan ahead, by taking a step back and evaluating the way your business operates as a whole, there is an opportunity to make it more stable, productive and efficient for the future. I bring a fresh pair of eyes and experience gained working across many different businesses. Often a little re-organising can go a long way!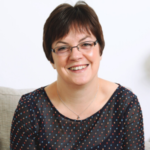 If you are unsure where to start, just get in touch. Every business is different but together we can work to find the right 'new normal' for you, all while working remotely. Please contact me at jen@businessowl.co.uk or on 07970 955535.