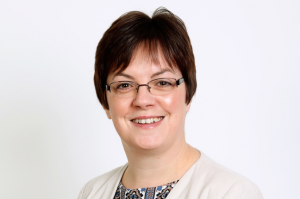 For many businesses – and people – 2020 was the year of survival. 2021 has been the year of adaptation.
Hundreds of thousands of new businesses have been launched in the UK as the pandemic drove entrepreneurial spirit and people responded to challenges like redundancy, furlough and being couped up at home. In fact, data from HMRC also shows that in March 2021 more new businesses were created than in any other month since records began back in 1989.
And this wave of creativity and adaptation hasn't been limited to start-ups.
Agility has been a key, growing trend over the last 18 months as businesses came to the painful realisation that COVID was here to stay, and they could no longer simply focus on survival. 'Be The Business' surveyed 250,000 people in spring 2020 and found that 21% of respondents had already pivoted their business in a meaningful way – and that number is sure to have increased notably since then.
This entrepreneurial spirit and operational agility has gone hand in hand with new discoveries, market changes and evolving consumer buying habits. Remote work has proved to be effective and some companies are trialing four day working weeks; e-commerce is booming and businesses have embraced a mass virtual migration – we're truly experiencing a diverse and fast-changing industry landscape, in which agility is key.
It's exciting and presents lots of opportunities, but the nature of agility, digitization and a changing workforce means businesses need to be
lean – any extra baggage, and you'll find yourself at the back of the pack. There was a day when getting lean equalled redundancy. I'm happy to say that there's a much better way.
You must have heard of Marie Kondo, the Japanese organizing consultant, who has sold millions of copies of her books around the world and even has her own TV show. She's made a global career from teaching people simple and effective ways to declutter and tidy their homes, which in turn has a big effect on their lives.
If you translate that decluttering approach to your business, I guarantee it will have a huge impact. But there's a common complaint from entrepreneurs and small business owners – and that is that they spend too much time working in their business, and not enough time working on it. Which means they often struggle to see the wood for the trees.
And that's where a virtual assistant comes in. As a VA, I like to think of myself as a business's organizational guru, getting into the nooks and crannies of their practices to find out what's really lurking. I may not be an international star like Marie, but I was recently named 'Winner, North East England VA of the Year 2021,' and will be advancing to the national awards later this year. So, it's safe to say that I'm pretty good at it!
Just like a tidying expert in the home, VA's are unbiased and laser-focused on cutting waste. And I believe that there is no place for waste in business. As an external resource, VA's can eliminate unproductive policies and procedures, banish ineffective legacy technologies, reduce wasted time and clear up business mess – which frees up the owner to spend more time focusing on the bigger picture.
Because if 2020 was the year of survival and 2021 has been the year of adaptation, 2022 will be the year to thrive. Many businesses are now at a pivotal point in time – it's important they choose agility, embrace the change and move forward with purpose.
And by streamlining operations, implementing business process improvements and freeing up time and headspace at leadership level so they can strategise more effectively, businesses can reduce that waste, save time and money, optimize efficiency and employ the right systems to position themselves for success.
This article was first published in the Business section of the Yorkshire Post on 4th November 2021.