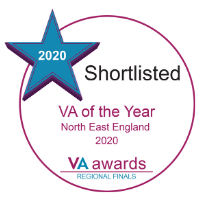 A Northallerton businesswoman has been shortlisted for an award for her virtual business.
Jen Workman runs Business Owl from her home office in Northallerton, providing specialist business support to the legal sector.
Jen said that little did she know three years ago when she decided to concentrate on the business full-time, that the experience she would gain working from home would prove so relevant.
"I was able to start my business from home in a structured way and it was a long time in the planning.
For many, Covid-19 brought a change in operations overnight.
I'm really pleased to be able to share the benefit of my experience with clients, some of whom have never worked from home before".
After a career as a legal executive, Jen spent several years working as an executive PA.
Jen decided to launch Business Owl to combine her unique legal and administrative skills, providing specialist virtual assistant services to the legal sector.
Business Owl now supports a number of sole practitioners and small boutique law firms across the country.

Jen said "As any small business owner or self-employed professional knows, as your business grows you can't do everything yourself whilst maintaining your sanity.
You quickly become overwhelmed trying to juggle the day-to-day business with aspects of business development which only you can do.
This is where Business Owl swoops in, supporting clients by freeing up their time so they can focus on driving their businesses forward. As a result, clients also find they achieve a better work life balance."
Jen has been shortlisted for the VA of the Year North East England 2020 award.
Speaking about being shortlisted, she said "I'm delighted by the news. It's timely and rewarding to have reached the point where my business has been recognised in this way."
Finalists are due to be announced in mid-August, with regional award winners going forward to the national final for England VA of the Year.
This article was published by Hambleton Today on 9th July 2020.