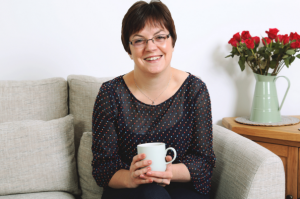 'The cost-of-living crisis'. It's the phrase on everyone's lips at the moment, but another big crisis which we don't hear about as much is the climate one. We are repeatedly told we are facing a climate emergency, yet because the impact doesn't have the same immediacy as a financial crisis, in times of economic challenge our climate concerns tend to take a back seat. But what if there is another way? What if we as businesses owners and professionals could marry up the two? What if by becoming a greener business, we also reduce our costs and create systems that mean we save money in the long-term?
A business was historically seen as 'green' if their main purpose was environmentally linked, but that's no longer the case and any company can have this focus. Today, a business that puts sustainability at the heart of their strategic decisions, can certainly be considered a green business. This could be as simple as changing the way they process waste, banning disposable plastic or introducing low-energy lighting or more plants to the office. Or their transition could be more involved by becoming paperless, changing their heat source, measuring their environmental impact or reassessing their supply chain to see if they can work with greener suppliers.
The perception around renewables and eco-friendly activities has been that it is a good thing to do, but not necessarily financially beneficial and this simply is not the case. Both go hand in hand, which is reinforced by research from Accounting for Sustainability.
Businesses that adapt to sustainable models are more resilient, and more competitive. For example, using fewer supplies will have a direct impact on costs in the short-term and switching to renewable resources will increase a company's resiliency over the long-term.
This is why the sustainable or green economy is increasingly proving to be more than a moral imperative for businesses, but also one of viability.
It is understandable that at a time when business are stretched and barely have time to focus on 'core' activities, it can be difficult to think green.
I support businesses to become more sustainable and they have found working with outsourced help ensures the process of becoming green happens, rather than falling off the ever-growing to-do list.
So, where to start?
To ensure sustainability is rooted in the financial decision-making process, it makes sense to get your finance team involved from the beginning. Your chances of long-term success will be much higher.
You could then create a simple audit of your financial and green habits, which will be revelatory and empowering. Off the back of this, you may decide to create a long-term plan to address each area of business, or you may decide to tackle one or two smaller areas as outlined above.
It's also really important to take your staff along with you. Get their buy-in and empower them to make changes within their working space and day. I work with businesses to improve their employee relations and clear communication and processes that are easy to implement tend to lead to the best outcomes.
Investing in your business in this way could be the key to its success as the uncertainty grows. Even if you have resource within your team to manage the process, there could be some technical aspects or time-consuming administrative tasks which can be done quickly and more effectively by a specialist administrator.
As we race towards the autumn, businesses will inevitably face challenges as energy usage increases along with sky-rocketing prices, especially with many businesses already struggling. But the saying 'necessity is the mother of invention', is never more true in fragile economic times. And becoming a business which leads the way to a sustainable and affordable future, could be the key to survival.
This article was first published in the Business section of the Yorkshire Post on 16th June 2022.