A North Yorkshire based virtual assistant has expanded her team after securing a number of new client contracts this year.
Jen Workman of Business Owl is now working with two associates – including one who specialises in transcription.
It comes at a time when businesses have been forced to become more agile and think creatively about how they work following the pandemic.
Jen has noticed an increased need for transcription services by those wanting notes typing up following virtual meetings, as well as by law firms. During lockdown she's also noticed an increased willingness among business leaders to outsource key services as they seek to be more efficient and create a more flexible workforce.
The lockdown and restrictions placed on businesses as a result of the pandemic has resulted in organisations rethinking their processes and how they improve efficiency. Findings by Deloitte show firms are particularly re-examining how to complete 'non-core functions' – which is where the appetite for outsourcing to specialist companies or freelancers comes in.
Jen has over 20 years combined experience working as a legal executive and executive PA.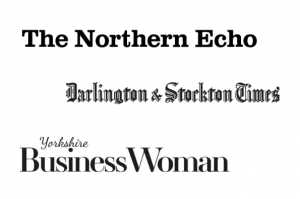 She said: "I've been encouraging business owners to use lockdown to their advantage. By taking a step back, we've been able to assess workflows and put systems and processes in place to make businesses more efficient. Not everything has to be done by the business owner or by an employee. By defining the key parts of the process which can be better taken care of by myself and the team, we're helping businesses to remain viable through the pandemic and beyond.
"I'm aware that for small business owners, working with a virtual assistant for the first time can seem daunting. However in my experience, clients quickly feel the benefit of having a professional on hand to lighten the load, and often say they wish they had taken the plunge sooner".
Jen is also celebrating recently receiving the runner-up, North East England Virtual Assistant of the Year 2020 award.
She added: "What better way to end a challenging year than with an award! Running a business from home can be isolating at the best of times and it's great to be recognised for the standard of work and professionalism being achieved".
Business Owl has been going for four years and it services clients across a range of sectors and as far afield as Switzerland. Jen plans to continue growing and expanding her capacity and range of services further, while maintaining her high and efficient standards.
This article was first published in The Northern Echo on 27th November 2020. It was also published in the Darlington & Stockton Times on 4th December 2020 and in the latest edition of Yorkshire Business Woman in January 2021.