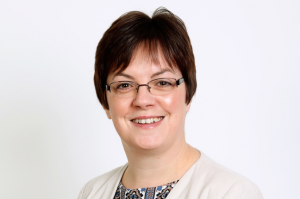 As we step into spring, there is a lot for Yorkshire businesses to be optimistic about. Yes there are challenges for many about how they get past the damaging effects of the pandemic coupled with rising costs and volatile markets. But there is something coming on the horizon which presents an incredible opportunity for the business community at large, not just culture. And no, I don't have a crystal ball!
LEEDS 2023 is less than a year away and despite the threat of not being able to go ahead after Brexit, plans are well under way to celebrate Yorkshire's biggest city. Described as a year of 'Letting Culture Loose' and 'a year that changes [Leeds] forever', the year-long event promises to firmly put Leeds on the national and international map.
Of course a project of this scale takes an enormous effort to produce, which in turn creates a host of opportunities for so many businesses. For businesses that aren't directly linked to the culture and events supply chain, it would be easy to dismiss the potential benefits but there will indeed be less obvious possibilities, plus promotional and sponsorship ones.
As a born and bred Yorkshire lass, I'm passionate about the north, but especially Yorkshire, having a strong economy which isn't completely dependent on what goes on in the south and even Westminster, especially after the pandemic and post Brexit. While the Levelling Up agenda is important, trailblazing projects like this are the perfect way for us to take responsibility and build the local economy on our own terms. LEEDS 2023 is therefore so much more than a celebration of the city and I'm keen to couple this passion and my experience in supporting businesses, to advise organisations keen to get involved.
If this is you, I suggest thinking about the following.
Research – understanding what is available and what is needed as the the event draws nearer will help to identify areas you may be overlooking, be that directly or with the event's suppliers.
Get talking – the chances are, a number of opportunities will come about by word of mouth so networking virtually, in person and on social media platforms will position you well.
The paperwork – sometimes securing such opportunities is a case of knowing how to present your expertise. Take tendering for example – you may see one and know you can easily deliver the service but lack the time or skill to complete the application. We've found it's a useful exercise to prepare key information about your business and when the right openings come, it's much easier to tailor it to the job at hand. While it seems the process for securing work with LEEDS 2023 isn't as thorough, the same principle applies.
Finally, another area we find may help you get noticed, is to make sure your love of and connection to Leeds is clear, even if you don't live or work in the city.
We find with our own clients that sometimes an extra pair of eyes and hands can help to both recognise the opportunities and maximise the chances of securing them. My team and I are looking at ways we can directly support businesses wanting to engage with the event.  This could be as simple a detailed chat to ensure business systems are robust, or research, or taking on other tasks to free up the time and space to focus on this.
There is a lot going on in the world which pose some big challenges to businesses, but in times like these, having a positive economic vision is vital and LEEDS 2023 could be another recovery tool for many Yorkshire businesses.
This article was first published in the Business section of the Yorkshire Post on 8th March 2022.